Polka Punk/Ska Outfit RUSSKAJA Brings the Nu Metal on Second Single "Shapka"
5. January 2023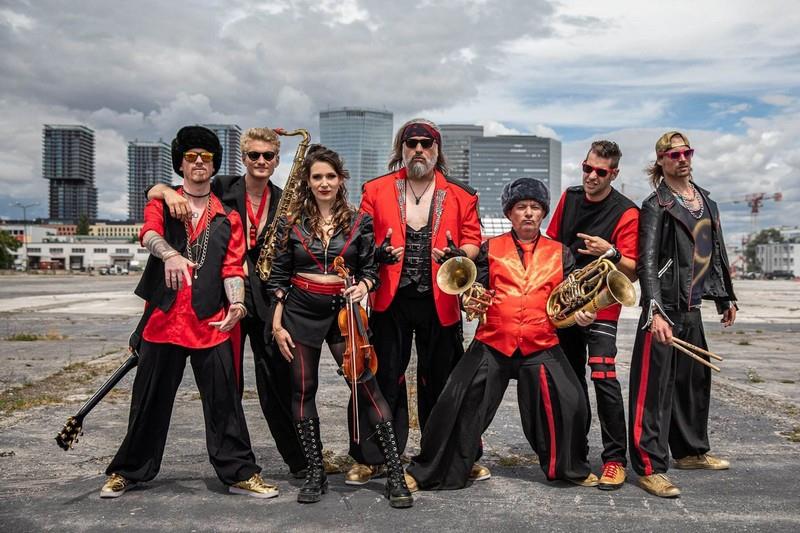 The holidays are over, so get up, couch potato! High voltage party polka virtuosos RUSSKAJA provide the perfect soundtrack to get you moving with their new album, Turbo Polka Party, out February 3, 2023 via Napalm Records. Once again mixing elements of punk, ska, polka and metal, the upcoming record is their most danceable and hard-hitting studio album to date.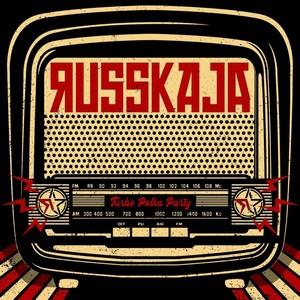 Tracklist:
No Borders
Russki Style
Shapka
Olga von der Wolga (feat. Micha Rhein – In Extremo)
Paschli
New Life
Vozdukh (feat. Benji Webbe – Skindred)
Senales (feat. Le Fly)
Last Christmas
Baila
Turbopolka
Only RUSSKAJA can properly blend nu metal with the aforementioned contrasting genres and come out the other side with a perfectly addictive new track like "Shapka" (the name for a Russian fur cap)! The multinational musicians conjure the likes of nu metal legends Limp Bizkit in their MTV heydays, blending addictive beats, chunky riffs and raucous rap interludes with upbeat potete and tuba blasts – uniting the best of both worlds. Along with a new lyric video, the relentlessly catchy single lines right up with RUSSKAJA fan favorites.
Is it the mighty Fred Durst you can hear in RUSSKAJA's new single "Shapka"?
Or is it guitarist/songwriter Engel Mayr giving the song an unmistakable nu metal twist with his voice? Check it out and let us know if you can find Fred Durst in the brand-new track!
Drummer Mario Stübler on the new single:
"I can't wait to play "Shapka" live! It's got a groove that makes you move so put on your dance shoes and shake your booty with us!"
Hailing from Austria but wearing their Ukrainian and Russian heritages on their sleeves, RUSSKAJA present their hardest-hitting studio album to date. Although they are one of the most entertaining bands in rock, RUSSKAJA have never strayed away from clear political statements.The band, known for utilizing Soviet imagery as a nod to their cultural background, sends a clear sign against war – calling for peace and humanity on Turbo Polka Party. This message is particularly emphasized on "No Borders" – reflective of the cries for peace RUSSKAJA stated in the wake of the Ukrainian/Russian tensions flaring in the beginning of 2022.
The band has also produced a special "No Borders" shirt, and will donate 100% of proceeds earned from its sale to the charity organization "Volkshilfe", benefitting Ukrainian refugees. The shirt is available together with the Special Edition autograph card "No Borders", which is signed by the entire band, and can be purchased via RUSSKAJA's website.
RUSSKAJA undoubtedly master the tightrope act between clear message and entertainment. With "Russki Style", they show themselves on well-tread paths. But a party can't happen without friends! Micha Rhein from In Extremo finds a place on the wistful "Olga von der Wolga", while Skindred singer Benji Webbe supports the rousing reggae metal track "Vozdukh" and Hamburg dance act Le Fly convinces with exotic groove on the German-Spanish song "Senales". Even the Wham hit "Last Christmas" is not safe from RUSSKAJA.
The first single:
No Borders: https://youtu.be/bLvWeELexYU
Links:
https://www.russkaja.com/
https://www.facebook.com/russkajaofficial/
https://www.instagram.com/russkaja_official/
Source of Information: Napalm Records, Photo: Markus Haas
Masters of Melancholic Metal KATATONIA Release Third Single "Birds" + Official Performance Video
4. January 2023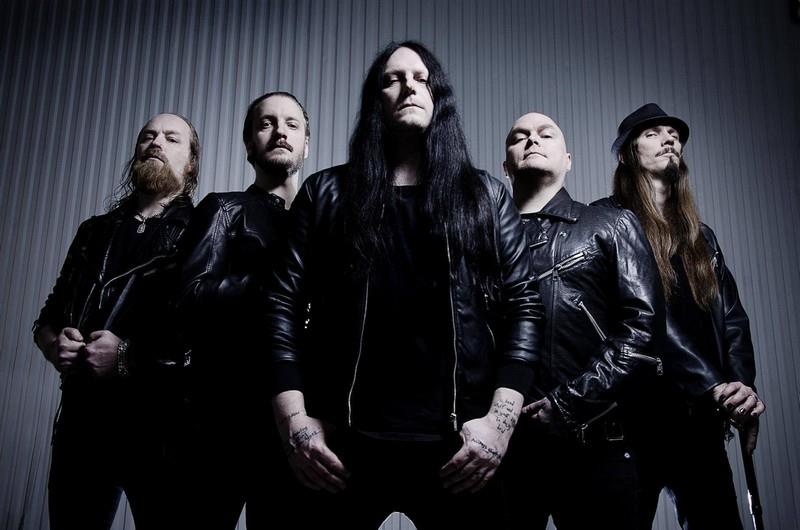 Swedish masters of melancholic metal KATATONIA have released the third and final single, "Birds", off of their upcoming, highly anticipated 12th record, Sky Void of Stars!
The quick and energetic sound of this brand new track once again shows off KATATONIA's explosive potential and their genre-bending style, carried by Renkse's longing vocals. Alongside the single, KATATONIA present an atmospheric performance music video that harnesses the song's energy and desolate power.
Since their foundation in 1991, KATATONIA have experimented with several different genres, slowly progressing from their roots in doom and death metal, while adding post-rock and progressive elements to develop their very own impressively versatile, unique style.
After their one-year hiatus in 2018, the band surprised fans with the outstanding 2020 album, City Burials, a powerful combination of progressive rock and metal which stormed the European charts (e.g. peaking at #6 on the official German charts). Three years after their critically acclaimed comeback record, KATATONIA will deliver another hauntingly beautiful album with the poetic masterpiece Sky Void of Stars.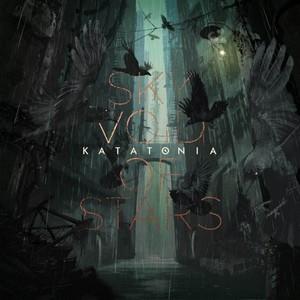 Tracklist:
Austerity
Colossal Shade
Opaline
Birds
Drab Moon
Author
Impermanence (feat. Joel Ekelöf)
Sclera
Atrium
No Beacon To Illuminate Our Fall
Absconder (Bonus Track)
"Melancholy at its best! Already one of the best Doom albums of 2023!" (EMP)
"Another heartfelt offensive by KATATONIA" (Metal Hammer, DE)
"…KATATONIA hit with highly energetic atmosphere, holding a gloomy ambience with epic sounds and poetic lyrics to get lost in." (Prog Report)
KATATONIA on the new album, Sky Void of Stars:
"Our 12th album, Sky Void of Stars, is a dynamic journey through vibrant darkness. Born out of yearning for what was lost and not found, the very peripheries of the unreachable, but composed and condensed into human form and presented as sounds and words true to the KATATONIA signum. No stars here, just violent rain."
With their previously released first single, "Atrium", KATATONIA hit with a highly energetic atmosphere, holding a gloomy ambience with epic sounds and poetic lyrics to get lost in. The second single, album opener "Austerity", provides a potent introduction to the album.
Crashing through the dark, it convinces with memorable, mind-bending rhythms as it shifts from one elaborate guitar riff to another, perfectly showcasing the musical expertise and experience of the band. Topped off by the dark, conjuring voice of Renkse and mesmerizing lyricism, the gloomy mood for the album is set.
Songs like the down-tempo "Opaline" and the moody "Drab Moon" fully embrace their melancholic sound, while the more fragile "Impermanence" is accented by the band's original doom metal roots. Like a dark star, these pieces relume the dreariness, creating an ambient auditory experience with memorable hooks while still inducing the crashing sounds of hard guitar riffs and pounding drums.
The experimental mastery of the quintet and their atmospheric approach is purely vivid, making this album a thrilling sensation.
Jonas Renkse on "Birds":
"The pulse of dereliction. The insatiable need to expire. Here come the birds."
Previsious singles:
Austerity: https://youtu.be/hTj41rDTgBw
Atrium: https://youtu.be/BB24-hVZ88k
Links:
http://www.katatonia.com/
https://www.youtube.com/katatoniaband
https://www.instagram.com/katatoniaband
Source of Information: Napalm Records Press, Photo: Ester Segarra
Beyond The Black – upcoming album
5. January 2023
Germans symphonic metal band Beyond The Black will release new, self-titled album on 13. January 2023.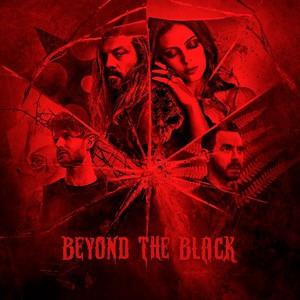 Tracklist:
Is There Anybody Out There?
Reincarnation
Free Me
Winter Is Coming
Into the Light
Wide Awake
Dancing in the Dark
Raise Your Head
Not in Our Name
I Remember Dying
Links:
https://www.beyondtheblack-shop.com
https://www.facebook.com/beyondtheblackofficial
Source of Information: Nuclear Blast, Photo: Heilemania
WIND ROSE Unleashes Brand New Video for Hit Track "Army Of Stone",
4. January 2023
Following the recent reissues of their powerful classics Shadows Over Lothadruin and Wardens of the West Wind, Italian dwarven metal band WIND ROSE are excited to present a brand new video for their epic track "Army of Stone"!
Originally released on their 2022 album, Warfront, "Army of Stone" showcases the band's unique blend of heavy riffs, soaring melodies, and epic storytelling. The song's thundering drums and crushing guitars are sure to get fans headbanging, while the massive chorus and epic lyrics transport them to a mythical, middle earth-inspired fantasy universe.
Furthermore, the band will embark on a massive tour across the center of Europe, playing some of the biggest and best indoor venues on the continent in January and February of 2023, with legendary pirate metal overlords ALESTORM, intergalactic power metal wizards GLORYHAMMER and enigmatic pirate metallers RUMAHOY. This tour is guaranteed to be the biggest party of the year, so drink your ale, grab your hammer and get your tickets right away!
WIND

 

ROSE

 state:
"We are extremely excited to release the official videoclip for "Army of Stone"! When we wrote the song, we were thinking about huge statues that recalled the times when the Dwarves fought their glorious battles, so we created a video that fits perfectly with the concept. This is the best way to celebrate the beginning of the massive European tour with Alestorm, Gloryhammer and Rumahoy, starting on January 6… Get ready for the best party of 2023!"
Links:
https://www.windroseofficial.com/
https://www.instagram.com/windroseofficial/
https://www.facebook.com/windroseofficial/
Source of Information: Napalm Records Press