MYLES KENNEDY – RELEASES LYRIC VIDEO FOR "DEVIL ON THE WALL" – THE 3RD TRACK FROM YEAR OF THE TIGER
16. February 2018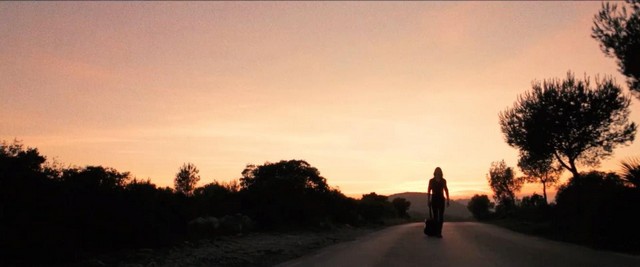 As anticipation continues to build for Myles Kennedy's debut solo album, Year Of The Tiger, another lyric video is released worldwide. The video for the 3rd track, "Devil On The Wall," can be seen here:
The song comes from the album available worldwide on March 9th via Napalm Records. Fans that pre-order (http://smarturl.it/MK-YearOfTheTiger) the download of Year Of The Tiger through a digital retailer will receive an instant download of the song as well as the first single "Year Of The Tiger" and recently released "Haunted By Design." The album is also currently available for pre-order in various bundle configurations at: http://smarturl.it/YearOfTheTiger-NPR and www.MylesKennedy.com.
Myles Kennedy recently announced a US tour in support of the upcoming solo album. The US run comes on the heels of the recently announced European tour that sold out in 32 minutes. The 15-date US tour kicks off on May 2nd in Spokane, WA and runs through May 25th where it wraps up in West Dundee, IL. The tour will make stops in major markets including San Francisco, CA (May 5th), Dallas, TX (May 9th) and New York, NY (May 22nd) among others. All tour information including ticket links can be found at www.MylesKennedy.com
On Year Of The Tiger, Myles embarks on his first venture as a solo artist by embracing musical elements and influences he hasn't explored until this point in his career. Kennedy himself plays banjo, lap steel, bass, and mandolin in addition to guitar throughout the album. The emotional journey and personal story of Myles is captured in a bluesy-americana album with a twist of country and rock, swirling and flowing around this incredible soulful voice the world has come to know. As MetalSucks.com recently raved: "Kennedy is the Robert Plant of our times."
Myles Kennedy burst on the music scene in 1990, but it wasn¹t until 1995, through his band The Mayfield Four, that he gained some notoriety. It was when the Mayfield Four toured opening for hitmakers Creed that Myles Kennedy would meet Mark Tremonti, Brian Marshall and Scott Phillips. This meeting would eventually lead to the formation of Alter Bridge, the band that would become Myles¹ calling card to the world. The band released their debut album One Day Remains that would end up being certified Gold by the RIAA and the band would go on to sell millions of records worldwide over the course of 5 studio albums with the band. In 2008, the legacy of Myles Kennedy was circling the music industry and eventually found its way to members of Led Zeppelin. A now legendary story, Myles was asked to jam with Jimmy Page, John Paul Jones and Jason Bonham for a potential project that never materialized. In 2009, Guns N¹ Roses guitarist Slash was working on a solo project and tapped Myles Kennedy to do vocals on 2 songs on that release. That partnership would lead to Myles becoming the vocalist for his other rock band, Slash featuring Myles Kennedy and The Conspirators. They have released 2 albums under that moniker. This relationship would also lead to Myles Kennedy singing for the iconic Guns N¹ Roses at their Rock & Roll Hall Of Fame induction in 2012 after band founder Axl Rose was unable to attend. Through Myles' various projects, he has appeared on The Tonight Show; Jimmy Kimmel Live; Conan; has had music used by the WWE, Major League Baseball and NASCAR to name a few; and appeared in the motion picture Rock Star. 2018 will mark a new chapter in Myles¹ career as he will be releasing his long-awaited debut solo album Year Of The Tiger. The album is a whole new direction for Myles creatively and showcases the talent that has made him one of the premiere frontmen in modern music today.
Links:
https://www.MylesKennedy.com
https://www.facebook.com/OfficialMylesKennedy
https://www.twitter.com/MylesKennedy
https://www.instagram.com/OfficialMyleskennedy
https://www.youtube.com/myleskennedyofficial
https://www.napalmrecords.com
Source of Information: Napalm Records Promotion Team
Paradise Lost – remastered album Host
16. February 2018
Legendary ghotics Paradise Lost will release a remastered version of their legendary seventh studio album Host.
First taste – single So Much Is Lost

Links:
http://www.paradiselost.co.uk/
https://www.facebook.com/paradiselostofficial/
Source of Information: https://www.facebook.com/nuclearblasteurope/
STONED JESUS SIGNS WITH NAPALM RECORDS!

14. February 2018
Napalm Records is proud to welcome a new band to their artist roster: Heavy rock trio STONED JESUShave just signed a worldwide deal with the Austrian powerhouse label!
Founded back in 2009 in Kyiv, STONED JESUS have released three highly acclaimed records to date and toured almost all around the globe. Says guitarist Igor Sydorenko:
"We're delighted to announce that Stoned Jesus is signing with Napalm Records, one of the biggest and oldest rock/metal labels on the planet! By joining the likes of My Sleeping Karma, Greenleaf, Monster Magnet, Alter Bridge, Powerwolf, Moonspell and many other well-established bands in Napalm's eclectic roster, we're getting ready to start the new page in Stoned Jesus' testament!"
Napalm Records A&R Sebastian Muench comments:
"We are absolutely happy and thrilled to finally anounce the signing of STONED JESUS.  In the last couple years I was able to witness  STONED JESUS live many times at various Up In Smoke and Desertfest events. The Ukrainian band perfect blend of Stoner, Psych and Prog is absolutely brilliant and we expect nothing less than another masterpiece of a release in 2018. Stoned Jesus, welcome to the family and I hope you feel confortable among your band mates of Greenleaf, My Sleeping Karma, Monster Magnet or Monkey3." 
With their powerful mix of Psych, Stoner, Progressive Rock and Doom, STONED JESUS manage to always create a finest fusion of the heavy but yet still melodic sounds. Emotional lyrics meet a heavy wall of tunes, especially live the band already left their huge stamp in the international stoner rock scene and beyond. And even if you haven't heard their albums yet, you probably know "I'm the Mountain" – one of the most popular songs of the genre.
While the band is currently working on their fourth full length record, set to be released with Napalm Records later this year, STONED JESUS will be heavily hitting the road again in 2018!
Links:
https://www.facebook.com/pg/stonedjesusband
https://www.instagram.com/stonedjesusband
https://www.twitter.com/stonedjesusband
https://www.stonedjesus.bandcamp.com
https://www.napalmrecords.com
Source of Information: Napalm Records Promotion Team