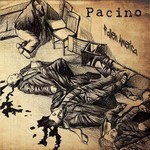 Talianska rock metalová scéna patrí v poslednom čase k tým najdynamickejším v Európe. Vo veľkom tam vznikajú kapely rôznych žánrov a prakticky každý rok vyjde viacero albumov. Tento rok nás svojím debutom obšťastnili aj alternatívni rockeri z Benátok Pacino. Album dostal názov Fallen America.
Kapela ako taká vznikla pred pár rokmi, keď sa stretli bubeník Douglas D´Este, gitarista Francesco Bozzato a klávesak Bruno Zocca. Krátko potom sa k ním pridal aj spevák Mattia Briggi. Jednotliví hudobníci neboli žiadni nováčikovia, všetci už mali skúsenosti z predošlých bánd. Platňa Fallen America im vyšla 1. júna.
Filozofiou alternatívneho rocku by malo  hlavne byť čo najoriginálnejší, odlíšiť sa od prevažnej väčšiny interpretov. Už od prvej, titulnej skladby tejto platne je jasné, že tejto bande sa to darí. Ich najväčšou zbraňou je široká škála gitarových motívov, vkusne prepojených s elektronikou. Vďaka striedaniu rôznych rytmov sa poslucháč až do konca tohto CD určite nebude nudiť. Ďalšou devízou je samozrejme spomínaný spevák Mattia Briggi, ktorý zvládne využívať rôzne hlasové polohy. Celkovo dominujú piesne v stredne rýchlych tempách, ale máme tu aj baladu – Desert Trip. Ta najlepšie demonštruje jeho hlasové schopnosti.
Preto Fallen America považujem za nesmierne vydarený album, ktorý osloví aj ľudí mimo žánru (ako napr. ja 😉 ). Pravda, je to pomerne ťažší materiál. No ak si to vypočujete viackrát, určite nebudete ľutovať.
Lineup:
Mattia Briggi – spev
Francesco Bozzato – gitary
Bruno Zocca – klávesy
Douglas D'Este – bicie
Tracklist:
Fallen America
Lately
Lifestyle
Desert Trip
Out Of The Cage
Iknusa
The Misanthrope
Under My Feet
Rok vydania: 2018
Vydavateľstvo: Sneak Out Records

Youtube ukážka:

Linky:
https://www.facebook.com/pacinoband/
Hodnotenie: 5/6