V lete v humenskom podniku History Art & Music Club (ešte pod starým názvom Nostalgia Pub) vystúpil Paľo Horváth s novou kapelou Živá voda. 16. novembra prišiel čas na ďalšiu slovenskú kultovku bratislavský Dereš.
Bohužiaľ krátko po ohlásení koncertu sa vyskytli problémy s predskokanmi. Najprv boli ohlásení Košičania Clear, neskôr to zmenili na humenských hard rockových Mahagon. Na mieste sme sa dozvedeli, že nakoniec predkapelou bude mladé bratislavské pop/punk/rockové trio Badiáni.
Z vokálno-inštrumentálneho hľadiska ich koncert nebol zlý, muzika však bola taká ,,neškodná". Neurazí, no taktiež nezanechá veľký dojem. Okrem svojich skladieb zahrali aj nieľko coverov.
Bratislavčania Dereš hrali viac menej skladby, ktoré nájdete na ich zatiaľ jedinom albume Na Pánske. Od prvého tónu bolo jasné, že právom si zaslúžia status legendy – tak to vyzerá keď sa spoja výborní inštrumentalisti a charizmatický spevák s dobrým hlasom. Ak by debut vydali v časoch svojej najväčšej slávy, bandy ako Tublatanka, Metalinda by mali veľkú konkurenciu.
Fungovali ako nové (Víno s kaviárom), tak staršie skladby (Zlatý vek). Ľudia sa taktiež zapájali do spevu a po každej piesni kapelu odmenili búrlivým potleskom. Poslednou piesňou bol samozrejme legendárny hit – Na Pánske Škoda však, že po nej nenasledoval žiaden prídavok. Kapela však vyšla po koncerte na fotenie, čo mnoho ľudí využilo.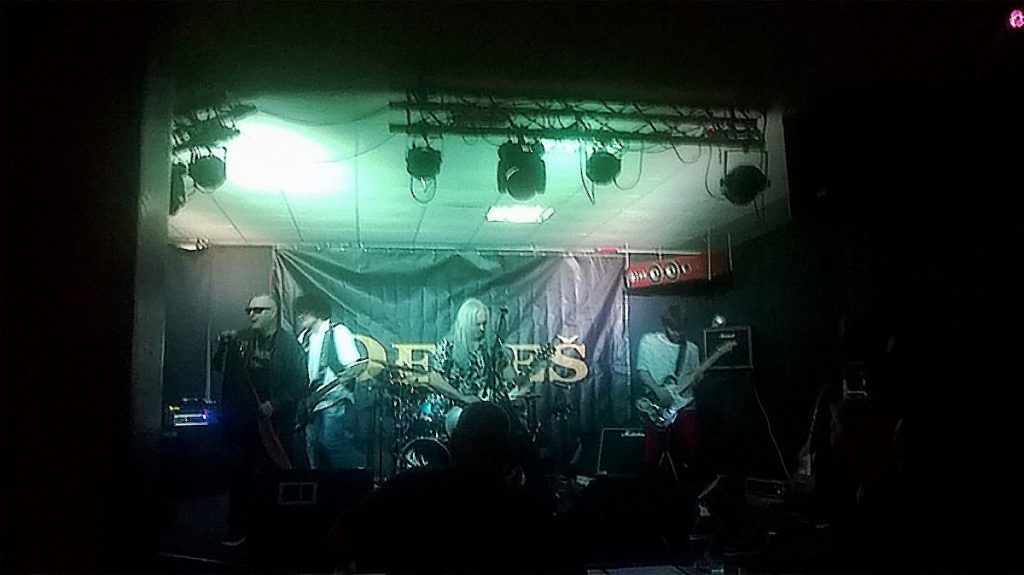 V každom prípade to bol skvelý koncert – výborná muzika, príjemná atmosféra. Snáď niekedy v budúcnosti vedenie klubu siahne po nejakej z ďalších kapiel pod. typu.