OPETH – announces album release date & debuts 1st new single 'Hjärtat Vet Vad Handen Gör' / 'Heart In Hand'!
12. July 2019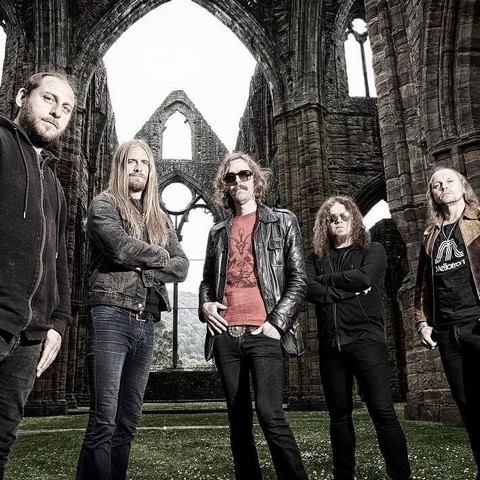 One of 2019's most anticipated heavy rock/metal albums, »In Cauda Venenum«, will be released by Swedish prog-masters OPETH on September 27th via Moderbolaget / Nuclear Blast Entertainment. Today, the band has unveiled a bi-lingual visualizer the record's first new song, 'Hjärtat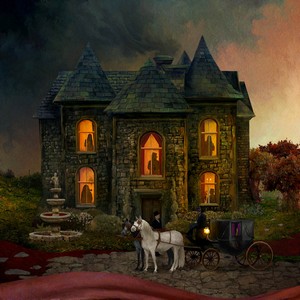 Tracklist:
Livet's Trädgård / Garden Of Earthly Delights (Intro)
Svekets Prins / Dignity
Hjärtat Vet Vad Handen Gör / Heart In Hand
De Närmast Sörjande / Next Of Kin
Minnets Yta / Lovelorn Crime
Charlatan
Ingen Sanning Är Allas / Universal Truth
Banemannen / The Garroter
Kontinuerlig Drift / Continuum
Allting Tar Slut / All Things Will Pass
WATCH THE VISUALIZER FOR 'HJÄRTAT VET VAD HANDEN GÖR' / 'HEART IN HAND':

Links:
http://www.opeth.com/
https://www.facebook.com/Opeth/?fref=ts
Source of Information: Nuclear Blast
BLACK STAR RIDERS – Release Video For Second Single'Ain't The End Of The World'!
12. July 2019
After yesterday's exclusive premiere on the Ken Bruce Show (BBC Radio 2), BLACK STAR RIDERS are thrilled to share their brand new single 'Ain't The End Of The World', out today.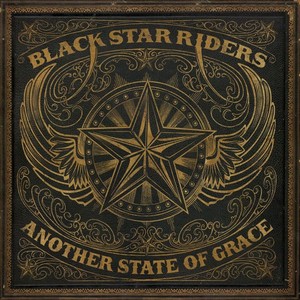 The second single is taken from the forthcoming fourth album "Another State Of Grace", set for release on 6th September 2019, via Nuclear Blast, and it is accompanied by a sharp and unconventional animated video, which can be viewed here:
The first single Another State of Grace: https://youtu.be/mmReKsf2nKc
Links:
http://blackstarriders.com/
https://www.facebook.com/BlackStarRidersOfficial/
Source of Information: Nuclear Blast
THE NEW ROSES release new single "Can't Stop Rock & Roll" this day!
11. July 2019
THE NEW ROSES bring back that 80s-Rock & Roll feeling with their newest single –'cause it's never too loud.
You can't stop Rock & Roll – a simple yet effective message, especially in modern society. And THE NEW ROSES keep proving that Rock & Roll isn't dead to every single one of us, over and over again. Their newest single fits perfectly into their existing repertoire. Rhythmic guitar riffs and Timmy's rough voice, that reminds the listener of a mix of outstanding vocalists like Axl Rose and Ronny Van Zant, complete the journey with a modern finish.
German Hard Rockers THE NEW ROSES are back to climb the rock Olympus with their fourth studio album Nothing But Wild! After successful live appearances all over the world, lately opening for KISS, and the invitation to tour with the legendary Scorpions in summer, the four-piece, centered around vocalist/guitarist Timmy Rough is ready to deliver the long awaited follow up for One For The Road (2017), which hit the top 20 in Germany.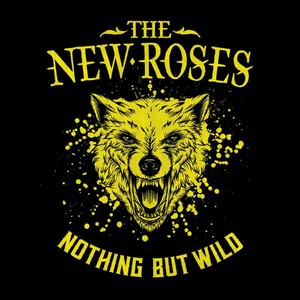 Tracklist:
Soundtrack Of My Life
Can't Stop Rock & Roll
Down By The River
Nothing But Wild
Heartache
The Bullet
Runnin' Out Of Hearts
Unknown Territory
As The Crow Flies
Give & Take
The Only Thing
Meet Me Half Way
Glory Road
After just having released their first single "Down by the River" of their new album Nothing But Wild, which has been playing on all relevant radio stations ever since day one and keeps climbing the Airplay charts, THE NEW ROSES add the second single "Can't Stop Rock & Roll" to their repertoire.

THE NEW ROSES on Nothing But Wild:
"On Nothing But Wild, we fully concentrated on catchy songs with big melodies. Our goal was to record a strong and energetic Rock'n'Roll album without any frills and fillers. Simply true, simply loud, simply wild!"
Links:
https://www.thenewroses.com
https://www.facebook.com/TheNewRoses/
Source of Information: Napalm Records, Foto: Frank Dursthoff
Finsterforst – upcoming album
9. July 2019
German folk metalists Finsterforst released on 2. August new album Zerfall.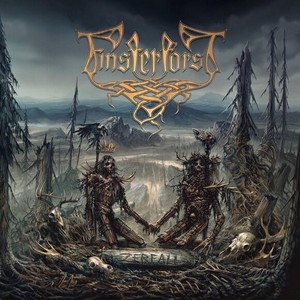 Tracklist:
Wut
Zerfall
Fluch des Seins
Weltenbrand
Ecce Homo
Lycirc video Ecce Homo:

Links:
https://www.facebook.com/FinsterforstOfficial/
https://www.finsterforst.de/
https://www.instagram.com/finsterforst_official/
https://www.napalmrecords.com/
Source of Information: ALL NOIR, Foto: Marco Sorrentino