Zomrel  Larry Wallis, pôvodný gitarista Motörhead
20.9.2019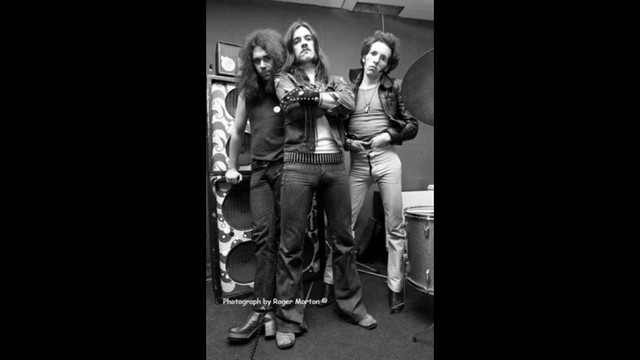 Začneme smutnou správou. Tento štvrtok zomrel Larry Wallis (70) – pôvodný gitarista Motörhead. Ku kapele sa pripojil v roku 1975 a nahral album On Parole, ktorý mal byť vydaný ako debut. Vydavateľská firma ho však odmietla pre nedostatok komerčnej príťažlivosti a v Motörhead ho nakoniec nahradil slávny Eddie ,,Fast" Clarke. Samotná platňa nakoniec vyšla až v roku 1979. Neskôr pôsobil vo formácii
V roku 2017 znovu vydal svoj sólo album Death In The Guitarfternoon, ako aj kolekciu rarít s názvom The Sound Of Speed.
Príčina jeho smrti nebola zverejnená.
R.I.P.
Zvukový záznam z koncertu Motörhead (zostava: Lemmy, Larry Wallis, Lucas Fox)

Zdroj: Blabbermouth, Foto: reprofoto Youtube/Blackadder367 – Roger Morton
Phil Campbell – chystaný sólo album s plejádou zaujímavých hostí
20.9.2019
Ďalšia správa taktiež súvisi s Motörhead, no bude tentokrát veselšia. Legendárny gitarista Phil Campbell 25. októbra vydá svoj debutový sólo album Old Lions Still Roar. Na ňom spolupracoval s viacerými známymi umelcami.
Tracklist
Rocking Chair feat. Leon Stanford
Straight Up feat. Rob Halford
Faith In Fire feat. Ben Ward
Swing It feat. Alice Cooper
Left For Dead feat. Nev MacDonald
Walk The Talk feat. Danko Jones & Nick Oliveri
These Old Boots feat. Dee Snider
Dancing Dogs (Love Survives) feat. Whitfield Crane
Dead Roses feat. Benji Webbe
Tears From A Glass Eye feat. Joe Satriani
Prvou ukážkou z neho je skladba Swing It:

Linky:
https://www.philcampbell.net/
https://www.facebook.com/philcampbellatbs/
https://wwww.nuclearblast.de/philcampbell/
Zdroj: NUCLEAR BLAST Markus Jakob
Strigoi – prvý singel z chystaného albumu
20.9.2019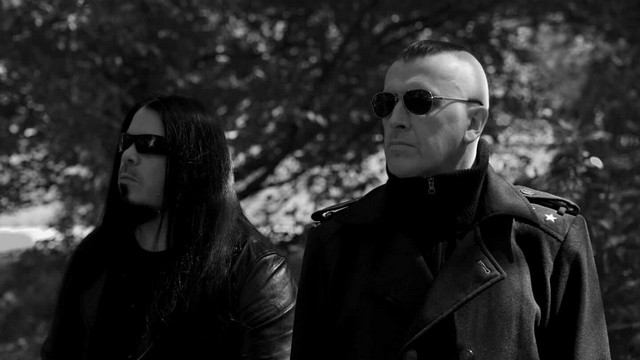 Nová kapela Gregora Mackiintosha z Paradise Lost – Strigoi nedávno podpísala zmluvu s gigantom Nuclear Blast na vydanie debutu Abandon All Faith. Ten vyjde 22. novembra.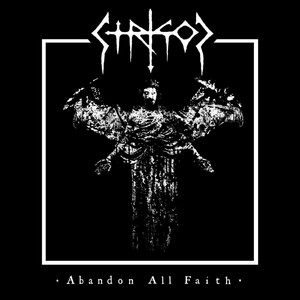 Tracklist:
The Rising Horde
Phantoms
Nocturnal Vermin
Seven Crowns
Throne Of Disgrace
Carved Into The Skin
Parasite
Iniquitous Rage
Plague Nation
Enemies Of God
Scorn Of The Father
Abandon All Faith
Prvým singlom z neho je skladba Phantoms:

Linky:
www.strigoi.co.uk
www.facebook.com/strigoibandofficial
www.instagram.com/strigoi_official
www.nuclearblast.de/strigoi
Zdroj: NUCLEAR BLAST Anne Swallow
Waltari – nový videoklip
20.9.2019
Fínski Waltari sa ohlásili s novinkou. Ňou je videoklip k skladbe Postrock:
Na ďalší rok svojich fanúšikov potešia novým albumom.
Linky:
https://www.waltariband.com/
https://www.facebook.com/waltarimusic/
Zdroj: Napalm Records