Epic Doom Icons CANDLEMASS Announce EP Release Details and Share Brand New Lyric Video!
31. January 2020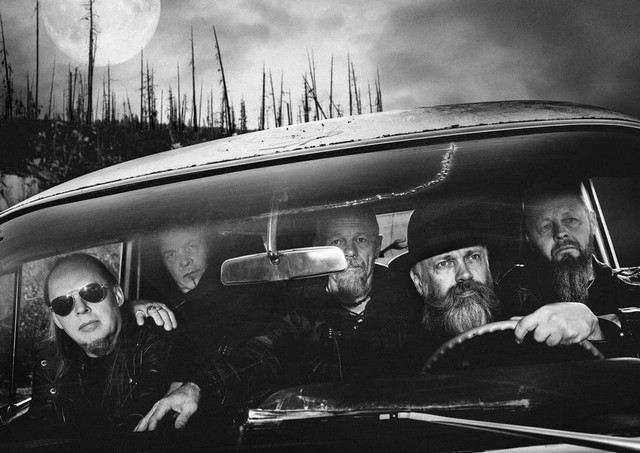 Grammy-nominated classic doom icons CANDLEMASS don't even need to drop a full-length for every release to prove they belong at the top of an entire genre and beyond. Fully comprised of never-before-heard, unused tracks cut from the The Door To Doom recording sessions, the band has just announced the release of a masterful new EP, The Pendulum, due out March 27, 2020 via Napalm Records!
Says band mastermind Leif Edling: "THE PENDULUM" is about hard riffing, epic choruses and total delusion the fanatical way. It is in fact the last thing I wrote for "THE DOOR TO DOOM" album but didn't have the time to finish it. Here it is in its grand/mad luster with a great mix by Niklas Flyckt, and produced by Marcus Jidell. It is followed by 5 unreleased demos from the DTD sessions because the whole sha-bang was at first supposed to be a double effort but got trimmed down to a single album eventually.
I love the PENDULUM track, album quality if you ask me, and songs like "THE PORCELAIN SKULL" and "SNAKES OF GOLIATH" are not bad either. They just didn't make it to the final thing. So I hope you like this EP that features the "missing" songs. The last pieces of the puzzle of the 1 year recording that became the album "DOOR TO DOOM". Enjoy!"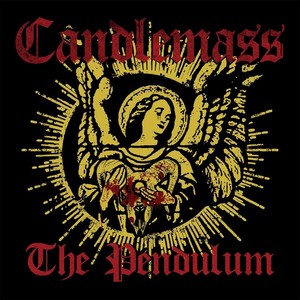 Tracklist:
The Pendulum
Snakes Of Goliath
Sub Zero
Aftershock
Porcelain Skull
The Cold Room
The Pendulum perfectly showcases that these timeless Swedish pioneers are the undisputed kings of epic doom. The fully-mastered opener/title track "The Pendulum" charges in with a melodic, head-swinging, thrashy rush – setting the stage for the raw, unfiltered steamrolling demo cuts to follow. Listen to the track's unadulterated doom heaviness and watch a brand new lyric video for "The Pendulum"
Links:
http://www.candlemass.se/
https://www.facebook.com/candlemass/
Source of Information: ALL NOIR
Wishbone Ash – upcoming album
31. January 2020
In the annals of rock music, there have been few bands with a lasting stylistic influence who continue to be active to this day and are celebrated at their shows not only for their past accomplishments but who continue to impress their fans with new albums, new songs and fresh ideas at regular intervals. Wishbone Ash certainly count among this rare species. Almost precisely fifty years ago this month, the group surrounding guitarist/vocalist Andy Powell first caught attention with the release of their debut album Wishbone Ash (1970). Two years later, they went on to write music history with their third release Argus, and since then Wishbone Ash have brought out more than two dozen outstanding studio and live recordings, among them classics such as Live Dates (1973), There´s The Rub (1974) and New England (1976), as well as more recent gems such as The Power Of Eternity (2007) and Elegant Stealth (2011). Their latest release Coat Of Arms forges an arc to all these offerings, featuring Wishbone Ash's characteristic twin lead guitar parts, their haunting melodies and diverse stylistic facets, while at the same time imbuing the scene with a breath of fresh air. Coat Of Arms will be available on Steamhammer/SPV from 28 February 2020 on CD, vinyl double LP and for digital download. 10 January 2020 will see the arrival of the lead single 'We Stand As One', which Powell proudly describes as a "real heavy rock anthem featuring wonderful guitars, in the true spirit of Wishbone Ash classics such as 'The Warrior'."
As so often in music history, the secret of a compositionally impeccable album is based – as in the case of Coat Of Arms – on a line-up that is homogeneous within itself: in bassist Bob Skeat and drummer Joe Crabtree, Andy Powell has been able to rely for many years on a highly intuitive and harmonious rhythm section, to whom the immanent Wishbone Ash DNA has become second nature. The band has been reinforced for the past three years by new addition Mark Abrahams, a young guitarist whose impressive finger technique and unbridled musical enthusiasm directly affect the new material. "Mark has brought two important factors to the band: youthfulness and energy, a little like when somebody injects you with a strong stimulant," grins Powell. "What's more, he learnt the guitar by playing along to Wishbone Ash since the age of nine. Mark is a fan and knows some of our songs better than I do." So it comes as no surprise that the two guitarists make an excellent songwriting duo. Powell: "For example, Mark came up with the basic idea for 'It´s Only You I See', a number that to him is a kind of homage to 'You Rescue Me' from our New England album."
Despite these kinds of cross-references to the group's successful career, Coat Of Arms is anything but retrospective and succeeds over eleven songs in evenly balancing past, present and future, supported by lyrics which always broach contemporary topics. Such as 'We Stand As One', which is about the catastrophic wildfires in the Amazon rainforest and the urgent need for global climate protection. At the same time, the first single release and the title song, just like 'When The Love Is Shared' are timeless rock numbers with strong hooks, gritty melodies and driving grooves. 'Empty Man' presents Wishbone Ash from their folk-inspired side, and the final 'Personal Halloween' sees them venture into relatively new pastures. Powell: "The number with its sleazy-funky flair could have originated in New Orleans in this or a similar style."
Coat Of Arms sounds stylistically diverse and technically accomplished, yet the new album is typical of Wishbone Ash's traditional strengths – a balancing act that is a challenge to Powell every time: "Following the countless songs that we have written throughout the history of Wishbone Ash, my own expectations are extremely high. On the one hand as a composer you try not to repeat yourself in your creative output but to come up with new ideas all the time, on the other you want to remain faithful to your style. Good songs need an inner conviction and the right inspiration. We had both when we started working on Coat Of Arms. You'd be right in describing the current line-up as the best in the history of Wishbone Ash. We all love our lives as musicians, the direct contact with our fans, travelling, the shows, our songs. It's that commitment by everybody involved that you hear in every single note on Coat Of Arms."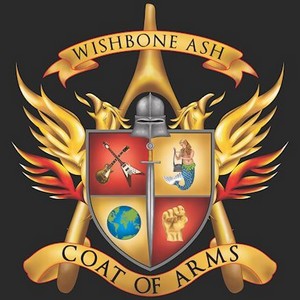 Tracklist:
We Stand As One
Coat Of Arms
Empty Man
Floreana
Drive
It's Only You I See
Too Cool For AC
Back In The Day
Deja Vu
When The Love Is Shared
Personal Halloween
LP bonus:
Latitude
Teaser:

Links:
https://www.wishboneash.com/
https://www.facebook.com/wishbone.ash.official/
Source of Information: Steamhammer/SPV
Dawn Of Solace (featuring Wolfheart mastermind Tuomas Saukkonen) release brand new music video!
27. January 2020
It's been 14 long years until Wolfheart / Before the Dawn mastermind Tuomas Saukkonen returns with his hotly anticipated, sophomore solo-album under the flag of DAWN OF SOLACE. January 24th 2020 saw the Death and Gothic Doom Metal icon release his brand new album, "Waves", on Noble Demon. "Waves" will be taking the listener on a dark trip of melodic doom soundscapes, being an unchained and exciting affair feeding off of melancholy and progressive rock majesty. To celebrate its release in style, the band has just unleashed a brand new music video to the hauntingly beautiful track "Hiding".
Tuomas Saukkonen: "Sometimes the air turns too thick to breathe and you feel like suffocating. Nothing feels right, nothing feels like home and you just wish that something or someone would hide and bury you."
Links:
https://www.facebook.com/dawnofsolace/
https://www.instagram.com/tuomassaukkonen/
https://www.facebook.com/nobledemonrecords/
https://www.nobledemon.com/
Source of Information: ALL NOIR – Dominik Goncalves dos Reis