Chystaný album kapely bývalého gitaristu Iron Maiden
17.6.2020

Britskí hard rockeri Lionheart vydajú 31. júla nový album The Reality of Miracles.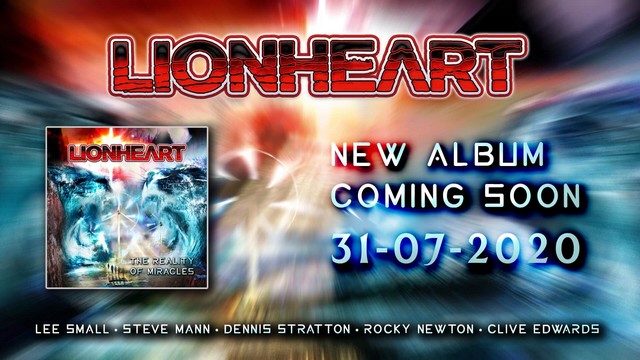 Tracklist:
Salvation
Thine Is The Kingdom
High Plains Drifter
The Reality Of Miracles
Five Tribes
Behind The Wall
All I Want Is You
Widows
Kingdom Of The East
Outlaws Of The Western World
Overdrive
The First Man
Still It Rains On Planet Earth (Lacrimosa)
Lionhheart vznikli v roku 1980. Zakladajúcim členom boli veľmi známi hudobníci. Najznámejším bol Dennis Stratton, človek ktorý hral na debutovom, rovnomennom albume Iron Maiden (1980). Pridali sa k nemu Steve Mann (v súčasnosti Michael Schenker Fest) a Rocky Newton (ex-MSG). Zostavu doplnili Clive Edwards (ex-UFO). Na prvom albume Hot Tonight sa objavil spevák Chad Brown. Neskôr s nimi spolupracoval aj Phil Lanzon, neskorší klavesák Uriah Heep
V súčasnosti hrajú v zostave:
Lee Small – spev (Shy, Phenomena)
Dennis Stratton – gitary
Steve Mann – gitary (Michael Schenker)
Rocky Newton – basa (ex Mcauley Schenker Group)
Clive Edwards – bicie (ex Ufo, ex Uli Roth)
Linky:
https://www.facebook.com/lionheartrock/
Zdroj: Blabbermouth 
The Agonist – nový videoklip
15.6.2020
Minulý rok The Agonist vydali šiesty štúdiový album Orphans. Dnešný deň zverejnili videoklip k jeho titulnej skladbe:
Linky:
http://theagonistband.com
https://www.facebook.com/TheAgonistOfficial
Zdroj: Rodeostar Records
ANTARES – začiatok nahrávania nového albumu
18.6.2020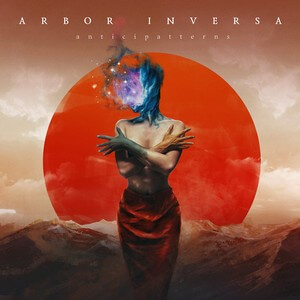 Martinská melodic-deathmetalová banda ANTARES konečne naplno zarezáva na nahrávaní nového albumu, ktorý bude už piatym v poradí a po 9 rokoch nadviaže na poslednú dosku z názvom Resurrection. Aktuálna novinka vzniká pod pracovným názvom FIVE. Symbolika čísla 5 nie je spojená len s poradovým číslom novinky, ale aj príbehom piatich individualít, ktoré v rovnakom zložení, ako na ostatných 2 albumoch, pripravili pokračovanie tejto skupiny, ktorej vznik sa datuje do roku 1994. Na svoje si prídu aj priaznivci slovensky spievaného metalu, keďže nové skladby vznikajú v pomere s tými anglickými presne pol na pol. Už čoskoro bude k dispozícii prvá ochutnávka v podobe úvodného singlu spolu s klipom, takže Martinčania to s comebackom myslia smrteľne vážne.
Linky:
https://www.facebook.com/antaresdeathmetal/
https://bandzone.cz/antares
Zdroj: Peter Kaštíl
SLOVENSKÁ HEAVY METALOVÁ LEGENDA 80. ROKOV MAKAR ČUDRA HLÁSI NÁVRAT
15.6.2020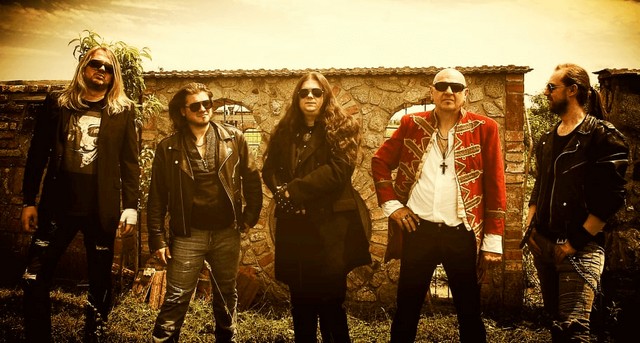 Úspešná slovenská heavy metalová kapela konca 80. rokov Makar Čudra so slávnym hitom Strigy na sabbath (https://www.youtube.com/watch?v=7b69awullJY), v ktorej začínali napríklad: muzikálový spevák Peter Slivka, gitarista Vlado "Jerzy" Jurča (Slobodná Európa, Extip)  či kráľ šlágrov Otto Weiter, sa vracia na scénu. V novej zostave, s novým hlasom a okrem klasických hitov aj s novými metalovými peckami.
Kapela je ako po celú históriu vedená gitaristom a autorom všetkých skladieb "majstrom Makar Čudra" Ivanom Kutným. Novým spevákom sa stal Harvey Havran (The Karnsteins, Daggerose, Bosorak, ex – Strygon), o druhú gitaru sa stará Rado Nedbálek (Braňo "Temo" Černák & Temeraf, Janesession, ex – Strygon), basovú gitaru obsluhuje Vlado "VH – One" Harasník (Janesession) a za bicie sa posadil Marek "Marc B.K." Kučera (Braňo "Temo" Černák & Temeraf, The Karnsteins, Janesession, Daggerose, Tits of your girlfriend, ex – Extip).
Makar Čudra behom mesiaca jún nahráva nové EP, ktoré bude šíriť nie len na CD, ale aj na elektronických platformách. Behom leta sa objavia na pár koncertoch
na Morave. Oficiálna domáca premiéra sa bude konať v bratislavskom Randal Clube 26.9. o 19 00 hodine.
Ďalšie informácie a kontakt pre usporiadateľov nájdete tu:
http://www.makarcudra.sk/
https://www.facebook.com/makarcudraheavymetal/
https://bandzone.cz/_113835
 Zostava:
Ivan "Makar Čudra" Kutný – sólová gitara, vokály
Harvey Havran – sólový spev
Rado Nedbálek – sólová gitara, vokály
Vlado "VH – One" Harasník – basová gitara, vokály
Marek "Marc B. K." Kučera – bicie nástroje, vokály
Tlačová správa