MERCURY CIRCLE (feat. members of CHILDREN OF BODOM and SWALLOW THE SUN) share epic music video for "You Open Up The Earth"!
9. April 2021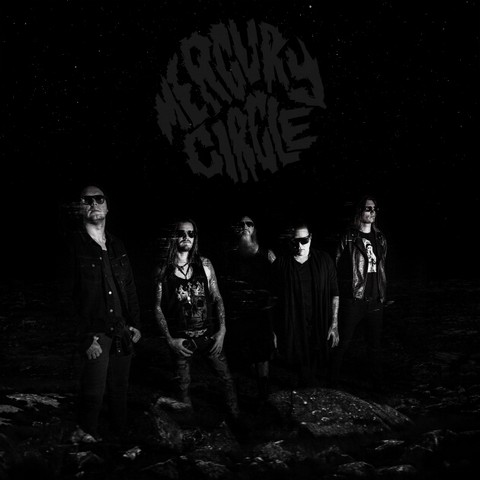 In support of their upcoming album, slated for a release in the Fall of 2021 on Noble Demon, Finland's "New Doom" – collective Mercury Cirlce has unleashed a brand new video clip for the track "You Open Up The Earth"!
Labeled as "a band you need to watch out for in 2021″, by Metal Hammer UK, and featuring members of Swallow The Sun and Children Of Bodom, Mercury Circle is creating a diverse offering of atmospheric and dark music where the songs differ wildly in expression and sonic aesthetics. Dark metal infused soundscapes with powerful synth and electro waves are the breeding ground for a unique journey filled with painful departures to new beginnings, a spectacle in which hope and promises echoing loss and regret.
Following their latest, critically acclaimed EP "The Dawn Of Vitriol" ( August 14th, Noble Demon / The Vinyl Division), Mercury Circle is about to get ready for the release of their highly anticipated debut studio album, due out in September via powerhouse label Noble Demon. To shorten your wait for Mercury Circle's first full- length, the band has just released a first and enthralling album single, one that will most likely leave you with a hunger for more! Watch the epic, new music video for "You Open Up The Earth" here:
"This song is a reflection of how things take seat in our lives uninvitedly and change our fate forever", the band explains and continues: "Especially during these times of incredible adversity we hope to give a voice to the feelings those situations elicit while they oftentimes leave us speechless."
With a versatile arrangement of sounds, and a message that couldn't have been more fitting in these days, it almost seems as if it's no surprise that this track has become the first harbinger to the album, as founder and mastermind Jaani Peuhu reveals:
"At a pretty early stage in the writing process I started feeling that You Open Up The Earth had to be the opening single of the album. Not only made the message of the song sense considering the state the world has been in for more than a year now, but it also seemed like a good introduction to the record: Combining heavy, dark and melodic elements with a little piece of our unearthly atmosphere and a big chorus. We had more than 20 songs to choose from for the album and most of the tracks were about to be dropped from the record at some point, but this one felt like an important piece of our debut the whole time since I wrote it."
He continues: "There was a funny situation during the recordings of You Open Up The Earth when I was working on the string arrangements and realized that we need violins to compliment Teemu Mastovaara's super cool cellos. I mentioned it in our band chat and then our guitar player Jussi casually answered that he could play them… Although he hadn't played in years he recorded the most beautiful violin tracks for this special song. My bandmates keep on surprising me with their talent! We have this mentality that everybody can do everything and there are no bad ideas. We try out every idea and even if it doesn't work it might lead us to something that actually does and sounds amazing. We don't want to play safe. Been there, done that. Never again. Not with this band."
Lineup:
Jaani Peuhu – Vocals, Guitars, Synths (Iconcrash, Swallow the Sun, Hallatar)
Jussi Hämäläinen – Guitars, Synths, Backing vocals (Hanging Garden, The Chant)
Juppe Sutela – Guitars (To/Die/For)
Ande Kiiski – Bass (Sleep of Monsters, Rytmihäiriö)
Jaska Raatikainen – Drums (Children of Bodom)
Linky:
https://www.facebook.com/Mercurcy Circleofficial
https://www.instagram.com/mercurycircleband
http://nobledemon.com
https://fb.me/nobledemonrecords
https://www.instagram.com/nobledemonrecords/
https://nobledemon.bandcamp.com/
http://facebook.com/TheVinylDivision/
Source of Information: Dominik Goncalves dos Reis/ALL NOIR, Photo: Raisa Krogerus & Digital retouch: Danna
ACCEPT & VICTORY- guitar legend, HERMAN FRANK, Releases Brand New Video From Upcoming Solo- Album!
8. April 2021
"Two For A Lie" Out On May 21, 2021 Via AFM Records!
May 21, 2021, will see Herman Frank, iconic guitarist of bands such as ACCEPT and VICTORY, release his fifth solo- album, entitled "Two For A Lie", through powerhouse label AFM Records.
Frank has been an integral part of the German metal scene since the early 80s. Starting with ACCEPT to VICTORY to his solo project, which was launched in 2009, the Hanoverian has proved a receipe for uncompromising heavy metal. With his highly acclaimed solo- records "Loyal To None", "Right In The Guts", "The Devils Ride Out" and "Fight The Fear" Frank and his comrades-in-arms are causing storms of enthusiasm in both the press and the fans. Without any doubt, his new album "Two For A Lie" will seamlessly follow on from this. True to the motto "Never change a winning team", Herman Frank has once again put his faith in the collaboration with MASTERPLAN front vocalist Rick Altzi and JADED HEART bassist Michael "Mülli" Müller, newly hired were guitarist Mike Pesin and drummer Kevin Kott on board of the battleship. Like its predecessors, "Two For A Lie" impresses through Frank's characteristic guitar play, in which razor-sharp riffs meet rousing solos, Alchi's brilliant vocals and the rhythm section grooving like clockwork provide the rest.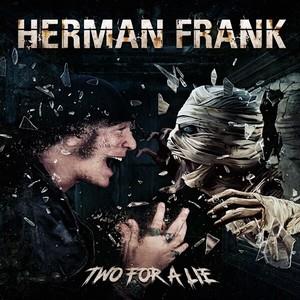 Tracklist:
Teutonic Order
Venom
Hate
Eye of the Storm
Liar
Hail the New Kings
Just a Second to Lose
Danger
Stand Up and Fight
Open Your Mind
After the recent, first single for the thunderous track "Eye Of The Storm", Frank has just unleashed a brand new lyric video for the second album song "Venom". Heavy as hell riffs underline a catchy and epic ride, one that will most likely become a timeless metal anthem! Sing along and watch the new clip for "Venom" right here:
"Two For A Lie"  will be out on May 21, 2021 via AFM Records and available as CD Digipak as well as highly limited and collectable LP Gatefold editions!
The first single:
Eye of the Storm: https://youtu.be/4k7glR8pXBQ/
Links:
http://www.hermanfrank.com/
https://www.facebook.com/HermanFrankRightInTheGuts
Source of Information: ALL NOIR/Mona Miluski, Photo: Kai Swillus
Brazilian/Dutch Death Metal Unit CRYPTA – First Single and Music Video "From The Ashes" Out Now
7. April 2021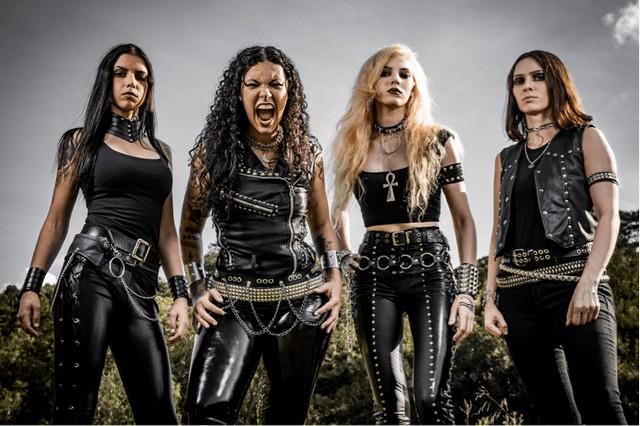 Just recently signed with Napalm Records, CRYPTA offer a raging sonic monster in a class of its own: the newly staffed Brazilian/Dutch death metal unit is set to drop jaws with their long-awaited debut offering, Echoes of the Soul, to be released on June 11, 2021 via Napalm Records.
Formed in June 2019, the four-piece line up consists of vocalist and bassist Fernanda Lira and Luana Dametto on drums (both former members thrash metal frontrunners NERVOSA), plus supremely talented guitarists Sonia Anubis (Cobra Spell, Ex-Burning Witches) and Tainá Bergamaschi (Ex-Hagbard). They enforce a heightened level of potency and experience from their successful past and current projects, enhancing influences from both classic and modern death metal genres, plus significant extreme and black metal elements, to create a sound of their own.
Positioned right at the burning gates of death metal salvation, their first single and music video, "From The Ashes", already showcases the demonic, captivating power of the hard-hitting combo.
Singer and bassist Fernanda Lira says about the first single:
"The song is basically about the well-known tale of the phoenix, but in a more philosophical sense. It talks about the ever-changing cycles of life, about the many endings and beginnings we have to go through, about how many old versions of ourselves need to figuratively die in order for us to keep growing and evolving as human beings, and finally, about building resilience to endure all these rebirths."
The first audiovisual work immediately takes the viewer into the funeral spectra of CRYPTA's universe and also reveals full commitment on a cinematographic level. The track itself is an infernal omen of the album's sinister stories and already presents a first spark of their impressive interplay: Lira's forceful vocals, Anubis and Bergamaschi's bold axe attacks and Dametto's prominent sophisticated drumming summon the phoenix to rise from the ashes – with the last crackle of this debut full-length conjuring screams for more.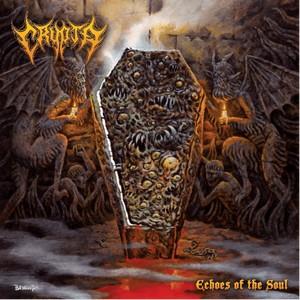 Tracklist:
Awakening
Starvation
Possessed
Death Arcana
Shadow Within
Under the Black Wings
Kali
Blood Stained Heritage
Dark Night of the Soul
From the Ashes
André Gustavo, movie director at O2 Filmes, states:
"I believe the song perfectly matches the current moment we're living, during which all humanity needs to reinvent itself and be reborn 'From The Ashes'. The videoclip preparation itself can also be translated through it: building up such a big production during this terrible moment we're living was a big challenge to all of us. I believe, for all of that, from the creative and cinematographic perspective, we had a great final outcome for the video". 
Echoes of the Soul was recorded in January 2021 at the Family Mob Studio (Brazil), mixed by Arthur Rizk (Code Orange, Powertrip etc.) and mastered by the famed Jens Bogren (Opeth, Dimmu Borgir, Sepultura etc.). The cover artwork was created by Wes Benscoter, who is internationally famous for his stunning covers for bands such as Slayer, Kreator, Black Sabbath and many more.
Atmospherically dark and threatening, the 55-second intro "Awakening" prepares the listener for the oncoming ferocity of Echoes of the Soul, dispensing murky, fiery fuel into the death metal machine. Their significant sonic texture derived from various death metal subgenres and traces of classic thrash becomes instantly evident as the album begins, reflective of the entirely vicious, infernal aura the 10-track debut is about to unleash. CRYPTA unbridle high-powered sonic demons and nourish cumulative, explosive energy with raging guitar riffs, Fernanda Lira's unmistakable vocal color and Damettos's menacing drums. Tracks like "Starvation", "Kali" and "Blood Stained Heritage" incite an uncontrollable storm of pure rage and belligerence, while offerings like "Under The Black Wings" and "Dark Night Of the Soul" deliver a message of pure hardness in perilous atmosphere. "Death Arcana" provides its listener further insight into CRYPTA's sonic mastery and captivates with sprawling solos reminiscent of earlier times, yet spiced with a modern twist.
Lineup:
Fernanda Lira – Vocals, Bass
Sonia Anubis – Guitar
Tainá Bergamaschi – Guitar
Luana Dametto – Drums
Links:
http://www.cryptaofficial.com/
https://www.instagram.com/cryptadeath/
https://www.facebook.com/cryptadeath/
Source of Information: Napalm Records Press, Photo: Renan Facciolo, Artwork: Wes Benscoter
Frozen Crown – upcoming album
7. April 2021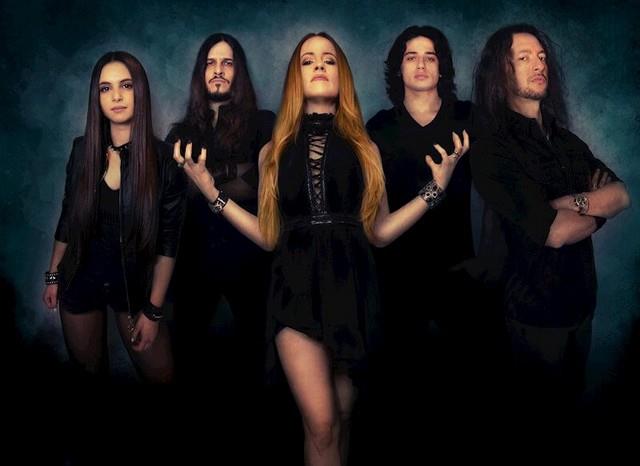 'Winterbane' is the new album from Frozen Crown, coming two years after the very successful sophomore effort 'Crowned in Frost' which gave the band huge media exposure – over 18 million views total on YouTube for their singles – and made it possible to be featured as special guest on the 2020 DragonForce European tour, amongst many other accomplishments. 'Winterbane' sees Frozen Crown amplifying the classic heavy and power metal components of their sound and toning down the symphonic influences even more, resulting in an aggressive and monolithic album thanks to the tasteful riffs and guitar leads of mastermind and songwriter Federico Mondelli and the astonishing female vocals provided by talented singer Giada "Jade" Etro. 'Winterbane' broadens Frozen Crown's musical landscape while keeping intact an uncommon taste for haunting melodies and catchy refrains.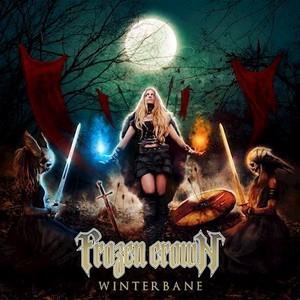 Tracklist:
Embrace the Night
Towards the Sun
Far Beyond
The Lone Stranger
Crown Eternal
The Water Dancer
Angels in Disguise
Night Crawler (Judas Priest cover)
Tales of the Forest
Blood on the Snow
Links:
https://www.facebook.com/frozencrownofficial/
https://frozencrown.bandcamp.com/
https://www.instagram.com/frozencrownofficial/
Source of Information: Scarlet Records