Opäť tu máme smutnú správu. 26. novembra vo veku 72 rokov odišiel zo sveta Alan Lancaster, zakladajúci člen legendárnych Status Quo. Príčinou smrti bola skleróza multiplex.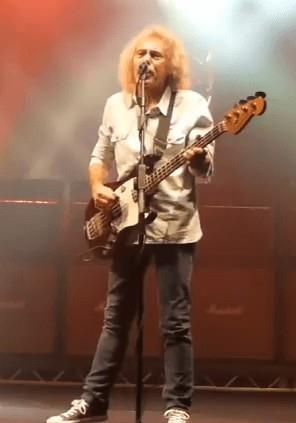 Zomrel vo svojom dome obklopený rodinou.
Počiatky Status Quo siahajú až do roku 1962. Kapela vystriedala niekoľko názvov – The Scorpions, The Spectres, Traffic Jam.
Ako Status Quo pôsobia od r. 1969. Ich prvé albumy sa niesli v štýle psychadelického rocku, neskôr sa preorientovali na rytmický boogie rock. Alan obsluhoval basovú gitaru a mal na starosti aj doprovodné vokály.
Medzi ich najväčšie hity patria Whatever You Want, Down Down, poprípade cover od dua Bolland & Bolland – In The Army Now.
Alan z kapely odišiel v 1985-tom, no zúčastnil sa reunionu v rokoch 2013-2014.
Pieseň Mean Mean Girl prebral aj J. Scheligner.
R.I.P.
Zdroj: https://lnk.sk/ucdk, Foto: SnoopingAsUsual, CC BY-SA 3.0, Wikimedia