Odchod frontwomanky Nervosy
25.4.2020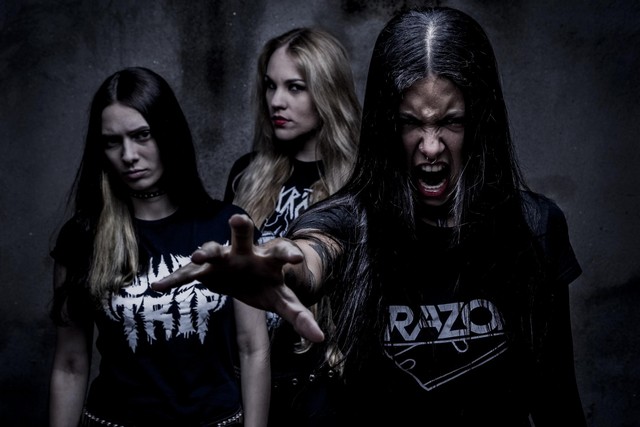 Brazílske ženské thrash metalové trio Nervosa šokovalo celý svet. Po troch albumoch a množstve odohratých koncertoch kapelu opúšťa speváčka a basgitaristka Fernanda Lira.
Podľa jej slov, to bolo mimoriadne ťažké rozhodnutie. Okrem iného poďakovala za podporu a dodala, že jej vášeň pre hudbu ostala nedotknutá a že sa čoskoro vráti na scénu s novým projektom.
Nervosu tento rok opustila aj bubeníčka Luana Dametto. Čiže gitaristka Prika Amaral ostáva sama. O svojich plánoch zatiaľ neinformovala.
Linky:
https://www.facebook.com/femalethrash
https://www.nervosaofficial.com
Zdroj: https://www.facebook.com/fefemetal, Foto Fernanda: Access Rock
Room Experience – štvrtý a posledný singel z chystaného albumu
23.4.2020
Room Experience, medzinárodný melodic rockový projekt kde nájdete aj Davida Readmana (Pink Cream 69) a niekoľkých talianskych muzikantov,vydá 22. mája nový album The Night Goes On. O samotné vydanie sa postarajú Art Of Melody Music & Burning Minds Music Group.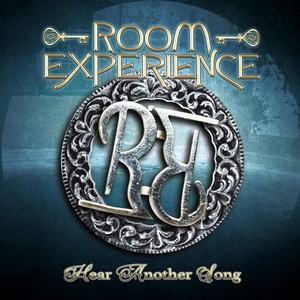 Tracklist:
Hear Another Song
Wild Heart
Disappointed
Strangers In The Night
The Distance
Shout
Another Time And Place
The Miles That Make A Road
The Night Goes On
A Thousand Lies
Your Voice Inside
The Distance (Lead Vocals: Gianluca Firmo – European Bonus Track)
Dnešný deň zverejnili štvrtý a posledný singel – skladbu The Night Goes On
Na albume The Night Goes On spolupracovali títo ľudia:
David Readman: spev, doprovodné vokály doprovodné vokály
Gianluca Firmo: klávesy, doprovodné vokály
Davide "Dave Rox" Barbieri: klávesy, doprovodné vokály
Alessandro Del Vecchio: hammond
Iván González: gitary
Simon Dredo: basa
Pierpaolo "Zorro" Monti: bicie, perkusie
Predošlé single:
Hear Another Song: https://youtu.be/3hUaQeajbtI
Strangers In The Night: https://youtu.be/-d5H5gu9BGY
The Distance: https://youtu.be/uhfn-sJ5_mA
Linky
https://www.roomexperienceofficial.com/
https://www.facebook.com/roomexperienceofficial/
https://www.facebook.com/artofmelodymusic/
https://www.burningmindsgroup.com/art-of-melody-music/
https://www.instagram.com/burning_minds_music_group/
Zdroj: Atomic Stuff Promotion
Signum Regis – prvý singel z chstaného EP
25.4.2020
Melodici Signum Regis vydajú koncom tohto roka nové EP. Po poslednom albume The Seal of a New World (2019) bude to ich druhý počin s brazílskym spevákom Jotom Fortinhom.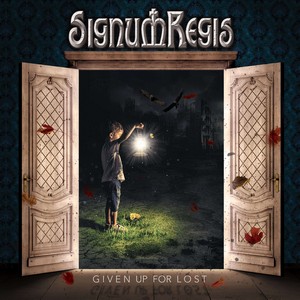 Prvým singlom z neho je skladba Given Up For Lost:
Artwork by Ján Tupý
Music by Luděk Struhař, Filip Koluš
Lyrics by Tommy König
Mixed by Ronnie König
Mastered by Filip Koluš
Special guest: David Åkesson (choir vox)
Linky:
https://www.signum-regis.com/
https://www.facebook.com/SignumRegis/?fref=ts
Zdroj: Signum Regis
Kapela DneskaNe vydala nový videoklip a také nové album
25.4.2020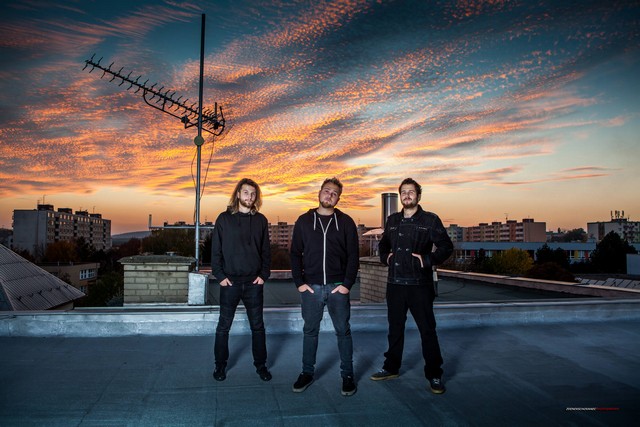 Rocková kapela DneskaNe z Kroměříže vydala svůj v pořadí sedmý videoklip, tentokrát k písni "Znowu Sám" z nově vydaného alba, které nese název "2020". Celého natáčení videoklipu se ujal Tomáš Hennel z kapely Criminal Colection, se kterým natočili i videoklip k písni "Úsměv" v roce 2017, a jsou s jeho prací velmi spokojení. Říkají, že natáčení bylo velmi záživné, zejména proto, že v něm účinkovaly velmi atraktivní ženy, které se ničeho nebály. Také dodali, že během natáčecího dne se vypilo i mnoho lahví Prosecca. Samotná píseň je osobní zpovědí jejich zpěváka. Píseň vznikla v červnu roku 2019 a stala se tak nejmladším výtvorem a zároveň pilotní písní jejich nového alba.
Album "2020" nahrávali ve studiu Šopa u Standy Valáška. Natáčení probíhalo po dobu jednoho týdne v době prázdnin roku 2019. Nahráli celkem 10 písní a jedno intro. Přestože je album různorodé a obsahuje písně, které tvořili postupně v rámci několika let, myslí si, že i tak je dost celistvé a písně se k sobě dobře hodí. Název "2020" zvolili proto, že chtěli uzavřít jejich první desetiletou etapu a oslavit tak existenci jejich kapely. Nevěděli však, že rok 2020 bude až tak zlomový, vzhledem k situaci, kterou svět zažívá. Říkají, že by si přáli, aby se situace brzy uklidnila a mohli konečně vyrazit do světa šířit své nové album i ve fyzické formě. V současné době skládají nové písně, a proto doufají, že brzy bude čas na další nové album.
Nový videoklip:

Nové album:
https://www.youtube.com/playlist?list=PLvbX37y98O74NoPRDFbi6ea9kVCGtOq7m
Sledovat je můžete na:
https://www.dneskane.cz
https://www.facebook.com/Dneskane
https://www.instagram.com/dneskane
https://www.youtube.com/c/dneskane
https://bandzone.cz/dneskane2011
Tlačová správa