Dark Tranquillity – ukážka z chystaného albumu
16.10.2020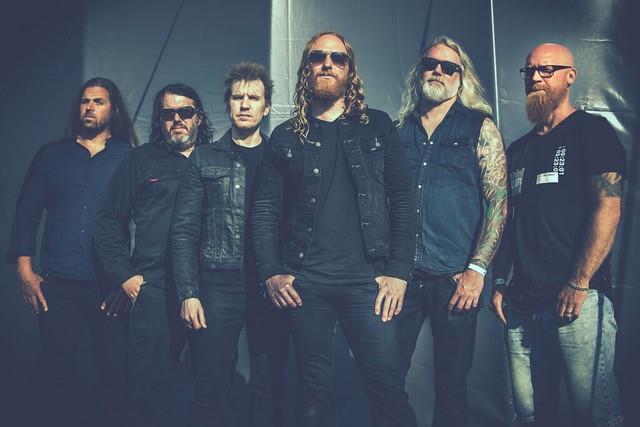 Melodic death metaloví Dark Tranquillity zverejnili ďalšiu pieseň z albumu Moment, ktorý bude vydaný 20. novembra prostredníctvom vydavateľstva Century Media.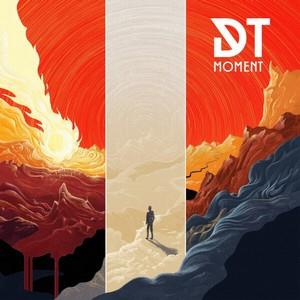 Tracklist:
Phantom Days
Transient
Identical to None
The Dark Unbroken
Remain in the Unknown
Standstill
Ego Deception
A Drawn Out Exit
Eyes of the World
Failstate
Tentokrát je to skladba Idenical To None:
Predošlá ukážka:
Phantom Days: https://youtu.be/a_CfzJ9GZ4M
Linky:
https://www.darktranquillity.com/
https://www.facebook.com/dtofficial/
Zdroj: Blabbermouth, Foto a cover: https://www.metal-archives.com
Nervosa – debut novej zostavy
13.10.2020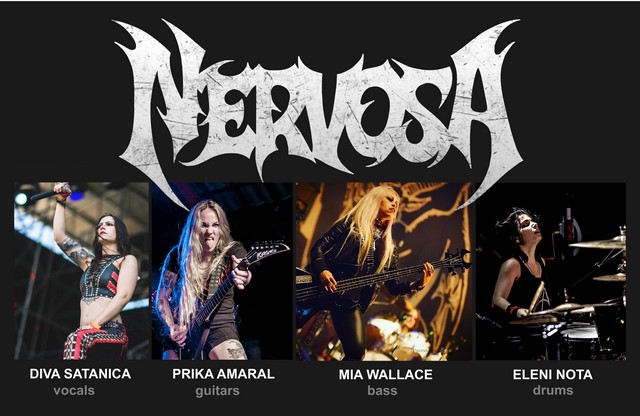 V apríli  tohto roku zosmutnel celý svet, keď brazílska ženská thrash formácia Nervosa ohlásila rozchod zostavy (odchod frontwomanky Fernandy Liry a bubeníčky Luany Dametto). V máji ohlásili nový lineup.
Dnešný deň sú známe podrobnosti ohľadom debutu novej zostavy. Album sa bude volať  Perpetual Chaos. Dátum jeho vydania je stanovený na 22. januára.
Tracklist:
Venomous
Guided by Evil
People of the Abyss
Perpetual Chaos
Until the Very End
Genocidal Command
Kings of Domination
Time to Fight
Godless Prisoner
Blood Eagle
Rebel Soul
Pursued by Judgement
Under Ruins
Predstavu o ňom si môžete spraviť z prvého singlu – Guided By Evil:

Linky:
https://www.facebook.com/femalethrash
https://www.nervosaofficial.com
Zdroj: Napalm Records
Andrew W.K. – zmluva s Napalm Records
14.10.2020
Pamätáte si na umelca, ktorý si hovorí Andrew W.K.?
Andrew Fetterly Wilkes-Krier sa narodil v roku 1979 v Stanforde. Začiatkom nového tisícročia sa preslávil ,,party rockovými" hitmi Party Hard, She is Beautiful. Svojho času britský denník The Gurdian ho nazval ,,Eminem metalovej hudby". Neskôr sa vytratil zo širšieho povedomia.
Dnešný deň podpísal zmluvu s rakúskym gigantom Napalm Records. Pod touto hlavičkou čoskoro vydá aj novú muziku. Posledný album You're Not Alone vydal Andrew v roku 2018.
Linky:
https://www.andrewwk.com/
https://www.facebook.com/andrewwk/
https://www.instagram.com/andrewwk/
Zdroj: Napalm Records, Foto: Michael R.C
Stále se umíme zakousnout, říkají Six Degrees Of Separation. V říjnu vydají novou desku Old Dogs
16.10.2020
Sedmou řadovou desku přichystali pro letošní podzim Six Degrees Of Separation. Dostane název Old Dogs a fanouškům nabídne nálož energického a osobitého metalu, který bude pokračovat v tradici předešlých alb. O vydání se postará label MetalGate.
"Už nám není dvacet, každý z nás má nějakou tu svoji boudu, kost a někdo i kostičky. Umíme se hezky poštěkat, umíme vrčet, vycenit zuby a zakousnout se, jak bude dost možná patrné i z poslechů desky," vysvětluje název novinky zpěvák a baskytarista Doctor a zdůrazňuje: "Old Dogs je metal jak řemen, metal dle našeho gusta a snad i s naším jasným rukopisem."
Od vydání posledního alba Simple utekly už čtyři roky. Nová deska tak odráží zkušenosti uplynulých let. "Album se dá brát jako sbírka našich současných hudebních pohledů na svět. Zkusili jsme si zase i trošku něco jiného, ale jen lehce, jen do té míry, abychom stejně zjistili, že nejlíp se cítíme ve svých starých botách," usmívá se Doctor.
Nahrávka tradičně vznikla ve studiu Šopa. Six Degrees Of Separation si spolupráci se Standou Valáškem chválí, rádi se k němu vrací, proto ani tentokrát nebyla změna studia na pořadu dne. "Proč měnit, co máme rádi a kde je nám dobře?" dodává kapela, jež nadále pokračuje v nezměněné sestavě, která již natočila šest nahrávek. Vedle Doctora tak stojí kytaristé Vlasa a Canni a bubeník Pickard.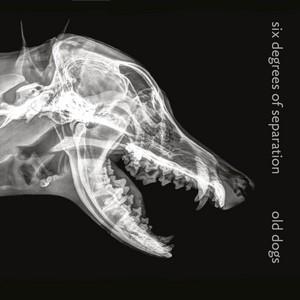 Old Dogs bude třetí počin Six Degrees Of Separation vydaný u pražských MetalGate. "Jsme moc rádi, že v našich končinách existuje takhle schopná firma. Současně je nám velkou ctí, že naši hudbu můžeme vydávat pod jejich hlavičkou. Spolupracujeme již zhruba sedm let, během nichž dané slovo vždy platilo. A pokud to jen trošku šlo, vždy nám vyšli vstříc. V rámci možností naprostá spokojenost!" uzavírá Doctor.
Album Old Dogs vyjde zhruba na konci října 2020.
Linky:
https://www.facebook.com/metalgate/
https://www.youtube.com/metalgate/
https://www.soundcloud.com/metalgate/
Tlačová správa